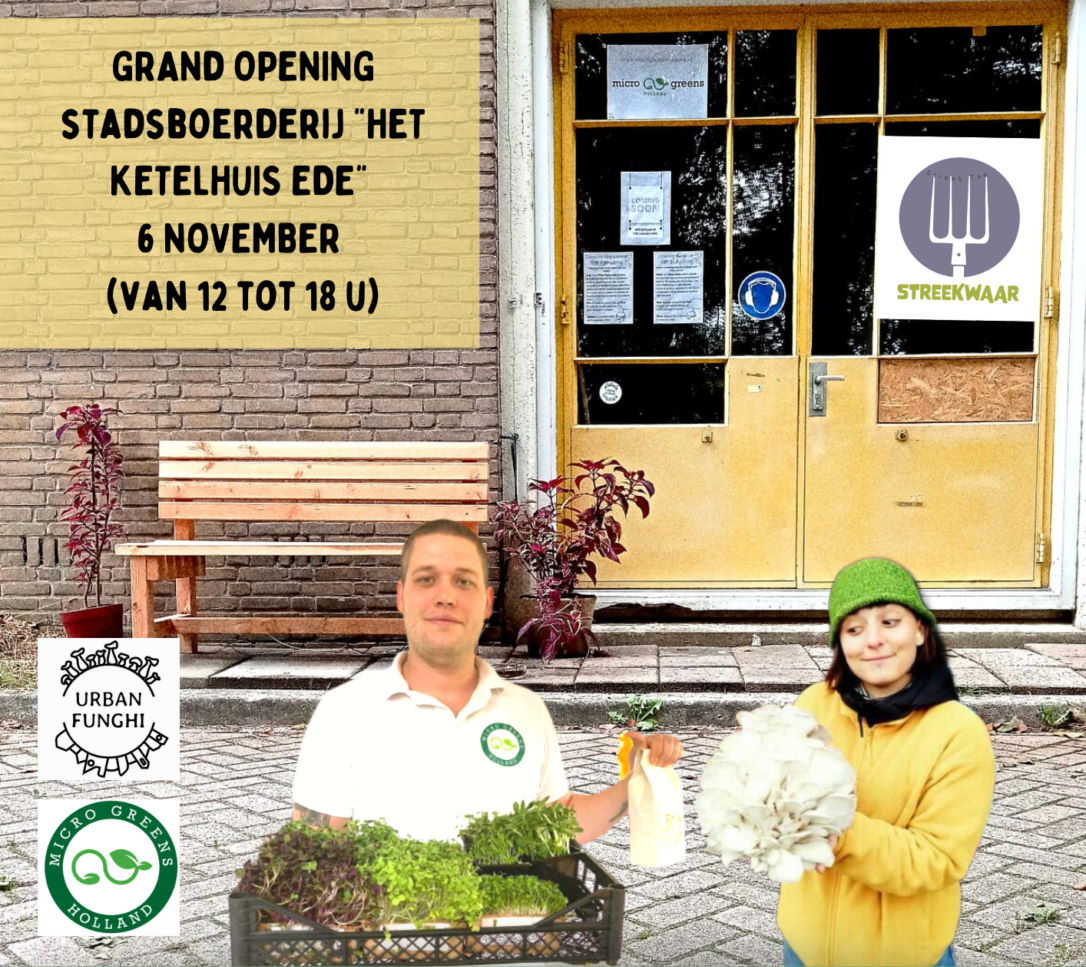 Opening the Ketelhuis Ede
Sunday 6 November 2022 | 12-18h | the Ketelhuis, Nieuwe Kazernelaan 2D3, Ede
The Ketelhuis will finally open its doors on Sunday 6 November! Come and meet the new location of Urban Funghi and Microgreens Holland, two young companies that are committed to local sustainable food production.
The Ketelhuis is a project of Alessia Capurso and Marijn van Gerven, owners of respectively Urban Funghi and Microgreens Holland. Together they rehabilitated a long-abandoned space in the Kazerneterrein in Ede. They produce edible mushrooms and microgreens to sell to local restaurants and shops, but also to the residents of Ede, Bennekom and Wageningen.
During the opening, Alessia and Marijn are happy to show you around their location and you can get acquainted with indoor food production. There will also be an introduction to the 'Lekker Lokaal Tas', a weekly subscription with locally produced food, such as vegetables and cheese. There will also be a market with local products from StreekWaar members; a workshop 'Make your own vegan burger' by DONS Catering; vegan cakes, plants and upcycled vintage clothing from Stall Ede; local beers from Stadsbrouwerij Wageningen and non-alcoholic drinks from The Kombucha Master. And of course, nice people and live music!