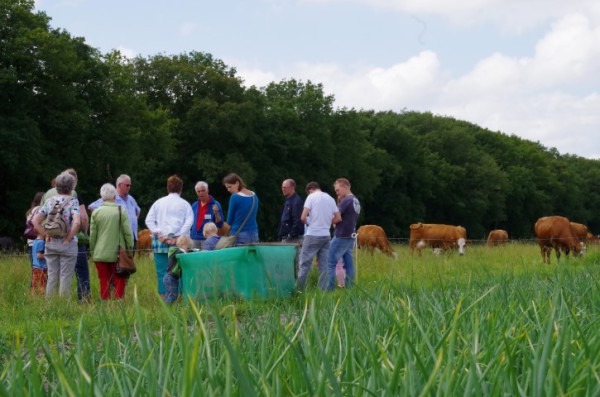 Open Day Veld & Beek
Sunday 18 September 2022 | 12h-16h | Farm Veld & Beek, Fonteinallee 33 in Doorwerth
Organic Farm Veld en Beek organizes an Open Day on Sunday 18 September from 12:00 to 16:00. What to expect at the dairy and vegetable farm: tastings, tours, and farm cafe. You can admire their new greenhouse and see the calves walking among the cows. A fun weekend activity!
The organic farm in Doorwerth is a frontrunner in the transition to a sustainable agricultural system in so many ways. Here are just a few examples: their Blaarkop cows are a dual-purpose breed – suitable for both milk and meat production, and the calves stay with the cow. The cows and oxen graze herbaceous meadows and in nature reserves, so that little concentrate feed is needed. All products go directly from the farm through five outlets to consumers in the region, through a self-service system with membership. If you want, you can purchase one or more 'cow parts' to help finance the livestock.
Curious to know more? Follow one the guided tours on the farm on Sunday!
The "Free soil for Veld en Beek" campaign will be launched on the Open Day, with the BD Grondbeheer Foundation.
 >See also announcement for Open Day on the website of Veld & Beek (NL)