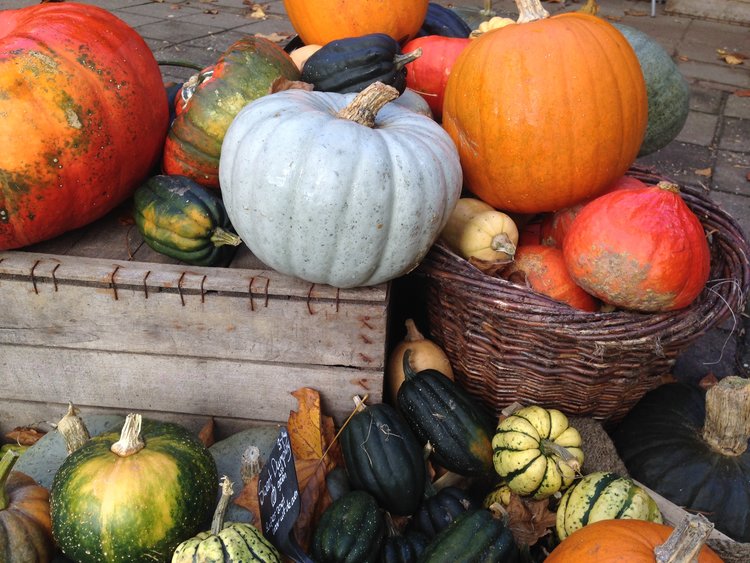 Harvest Festival at De Ommuurde Tuin
Saturday September 24, 2022 | 10h-17h | Ommuurde Tuin, at the Kortenburg 16 in Renkum
Come celebrate the end of the vegetable growing season at de Ommuurde Tuin! On Saturday 24 September, the beautiful market garden in Renkum will be festive, with lots of extra fresh products and snacks in the shop and on the terrace. Join the garden tours and get to know the other local food initiatives present on that day.
Gardener Esther: "We are having a party to celebrate this season's bountiful harvest: hundreds of pumpkins, crates of potatoes – not to mention the kilos of beans and strawberries we were able to pick this year. Now is the time to celebrate and we do that with a cozy terrace full of snacks from the garden, various homemade cakes and a large pot of soup on the fire! The gardeners will give guided tours between 11h and 16h, where you can ask questions about the garden and gardening."
SlowFood Rijnzoet, DONS catering and GraanGeluk will also be present with all kinds of information about local grains and lupines. There will be tastings and kimchi workshops.
Children activities: Children (and adults) can bake their own sandwiches over the campfire. There will be a treasure hunt through the garden and maybe you can spot slow worms again.
The Ommuurde Tuin is a small paradise in the middle of the Oranje Nassau's Oord estate. The historic vegetable garden of King Willem III is an agroecological market garden, run by Esther Kuiler for 20 years. The vegetables largely go to the harvest shareholders by means of a vegetable subscription. De Ommuurde Tuin works with the solidarity payment system, which makes organically grown vegetables more accessible to consumers with a small budget. This also ensures fair remuneration for the gardeners.
> See announcement of the harvest festival on the website of de Ommuurde Tuin (NL)