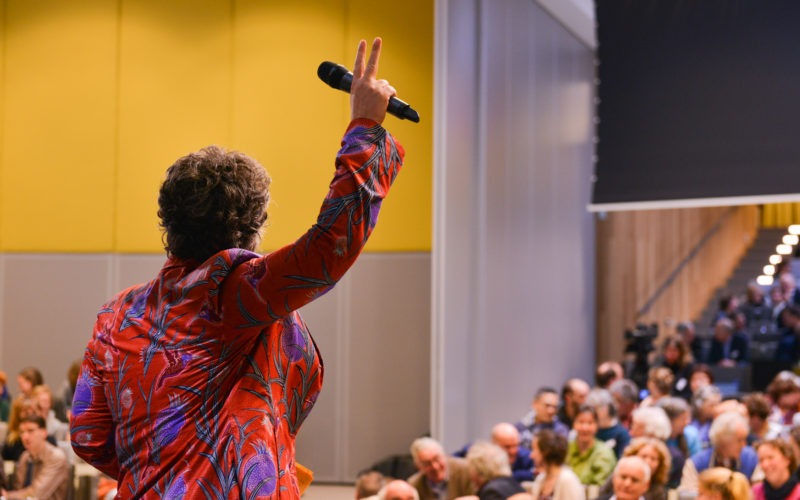 StreekWaar at the Voedsel Anders conference 2022
Streekwaar organizes a number of workshops and excursions during the Voedsel Anders (Food Otherwise) conference in Wageningen on 10-11 June 2022. Register for the conference and get in contact with some StreekWaar members! Learn more with StreekWaar about how the association enforces sustainability criteria through a Participatory Guarantee System (PGS). GraanGeluk will talk about their struggle to restore farmland landscapes. And there will be excursions to some of the local food actors of StreekWaar. Lekker Lupine, connected to StreekWaar through Ekoboerderij de Lingehof will organise a workshop. The food at Voedsel Anders will be provided by Food of Cultures together with StreekWaar member Vreemde Streken.
Every two years the Voedsel Anders conference offers numerous workshops, panel discussions and excursions, this year around the theme "Together towards a Democratic Food System".
Read the announcement below:
We are delighted to announce that the Voedsel Anders (Food Otherwise) Conference will take place on 10 & 11 June 2022 in Wageningen! It will be an inspiring two-day conference wherein we will build connections around the theme: "Together Towards a Democratic Food System".
During the conference, plenary sessions, keynotes and workshops will address challenges for food system transformation. How do we as farmers, citizens, fishermen, researchers etc. can navigate these challenges? What the value of collective action and collective power in navigating these challenges? The conference is grounded in the Netherlands but linked internationally. We will discuss international linkages and solidarity, self-determination and autonomy. Finally, we will discuss "food democracy". What does food democracy look like in practice? How can we build a democratic and inclusive food system for everyone?
The day programme of the Voedsel Anders/Food Otherwise 2022 Conference will soon be extended with a list of workshops, panel discussions and excursions to local food producers.