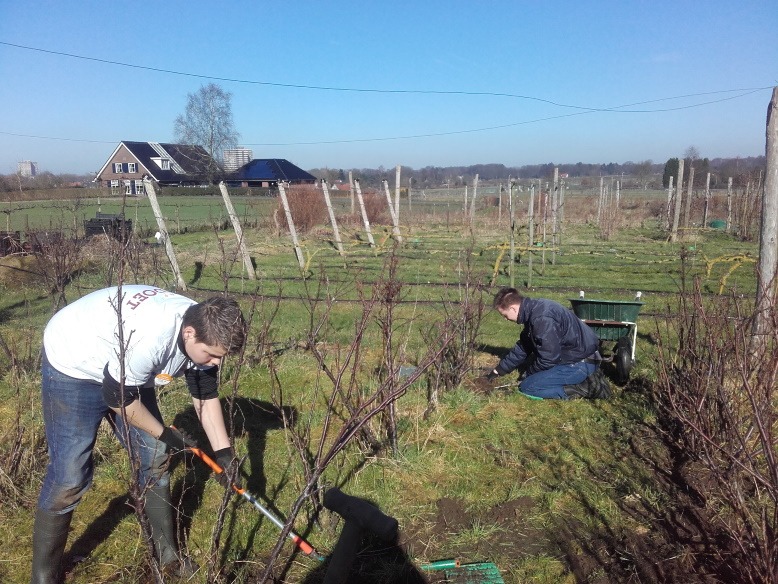 NLdoet: Volunteer days at Pluktuin de Bosrand
Friday 10 & Saturday 11 March 2023 | 9:00-16:30 | Pluktuin de Bosrand, Wageningen
Will you come and help us, together with the mayor and 3 aldermen, at Pluktuin de Bosrand? On 10 and 11 March it will be NLdoet again. During the national volunteer days, organized by the Oranje Fonds, the Dutch citizens are invited to volunteer for a day or part of the day and thus experience what it feels like to be valuable as a volunteer.
At Pluktuin de Bosrand we have various jobs to do and help is very welcome. There are light and heavy jobs to choose from and green fingers are welcome but certainly not a requirement. You can come and help with garden maintenance, pruning, making compost bins or staining nameplates. Or you can come and help the mayor and 3 aldermen on Friday 10 March in the morning to build a support structure for the dahlias. Your help is very welcome.
Visit www.nldoet.nl for more information about these and our other activities.
Interested to come and help? You can register via www.nldoet.nl or by email to info@pluktuindebosrand.nl.
We look forward to seeing you on March 10 and/or 11,
Fritz and Petra