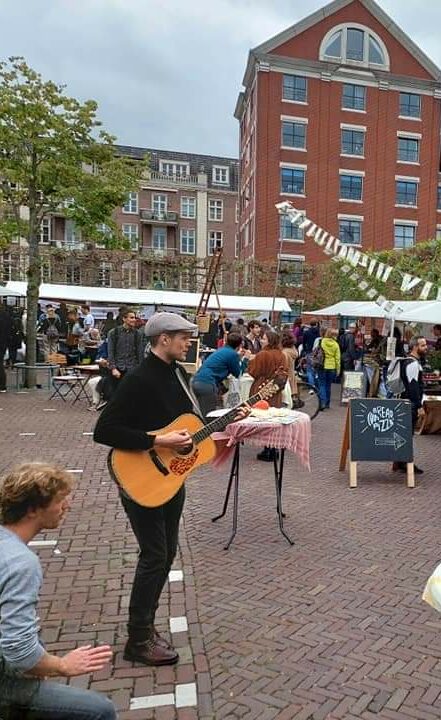 Saturday Market – Spring Special
Saturday 9 April | 9:00 – 17:00 uur | Salverdaplein, Wageningen
Celebrate spring with us on the Salverdaplein with a special spring edition of the Saturday Market!
Spring is back! The Saturday market on the Salverdaplein will get more festive for this special edition. In addition to our regular market stalls, there will be an extra live cooking stall. Imagine, as you sit on a straw bale you can enjoy local, sustainable and tasty street food, while listening to the live music. Later on you can also check out the 2 local art stalls.
The Wageningen Korenschoof and GraanGeluk will also have an extra stall for their products and to tell more about their story. Both initiatives have succesfully formed their own local and sustainable short supply chain in collaboration with other StreekWaar members, where cereals for bread and beer are central.
Last but not least, as extra spring special: after the Lambs day on 19 March at the Grebbeveld Schapen &zo stables, the lambs will now be in the city center of Wageningen. Children and (grand)parents can come and pet the lambs on the Salverdaplein. How delightful!