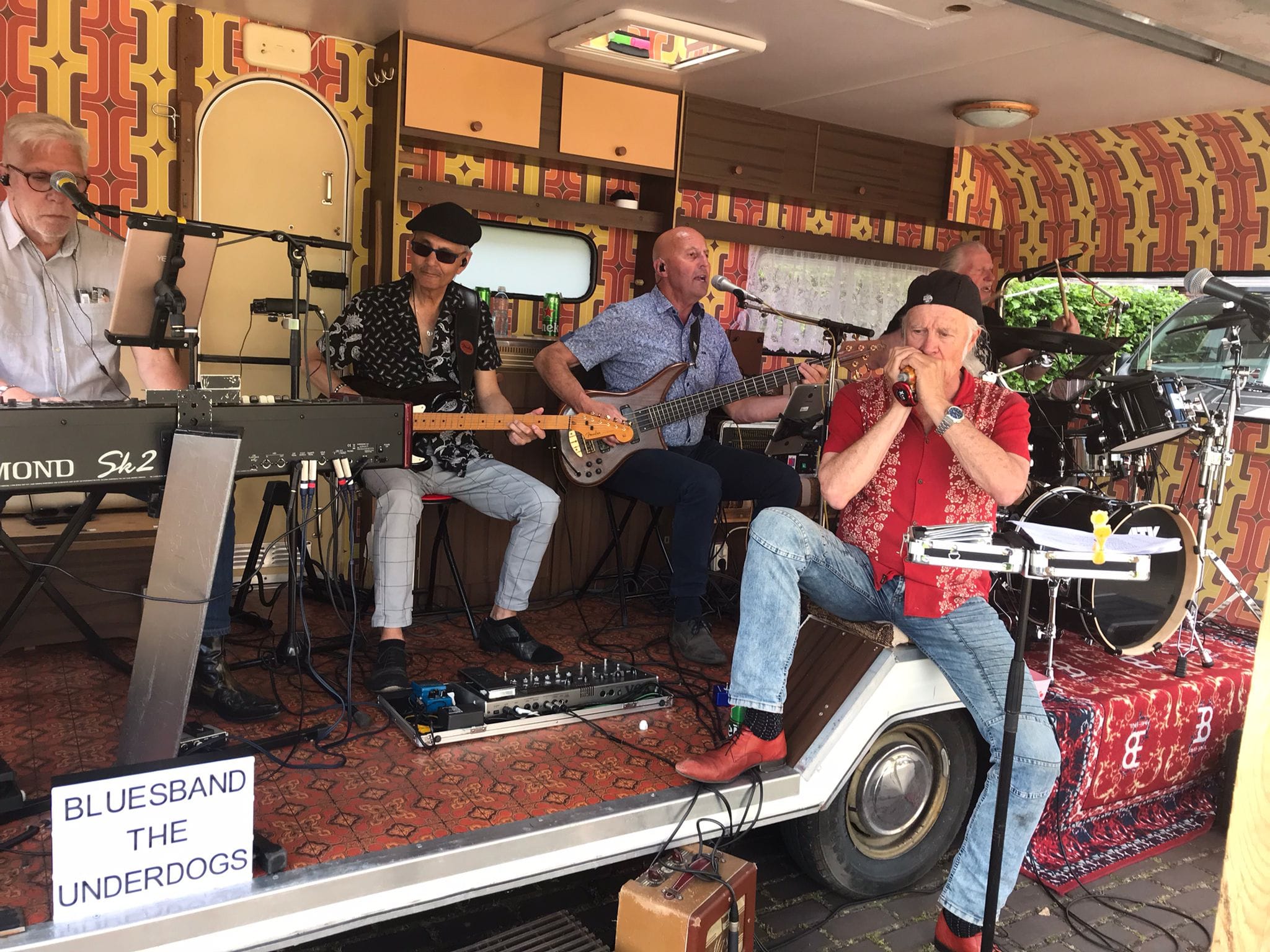 Live music on the Conventplein
The Underdogs with caravan stage | Sunday 18 September 2022 | 15h-18h | Conventplein, Wageningen
Free entrance
On Sunday afternoon, September 18, there will be live music on the square of Café Rad van Wageningen. The band The Underdogs will perform on the Conventplein with their caravan stage, next to the brewpub and Stadsbrouwerij Wageningen. Come and enjoy the Blues Fusion music while enjoying the tastiest beers in Wageningen.
Brewers Dennis and Stefan have been making their own beer for the local market since 2013. Every beer they make is full of character and has its own story. The grains for the beer come from local farmers of De Wageningse Korenschoof and GraanGeluk. When growing the cereals, a lot of attention is paid to biodiversity.
Ready to toast to great music? See you on the Conventplein, this Sunday!