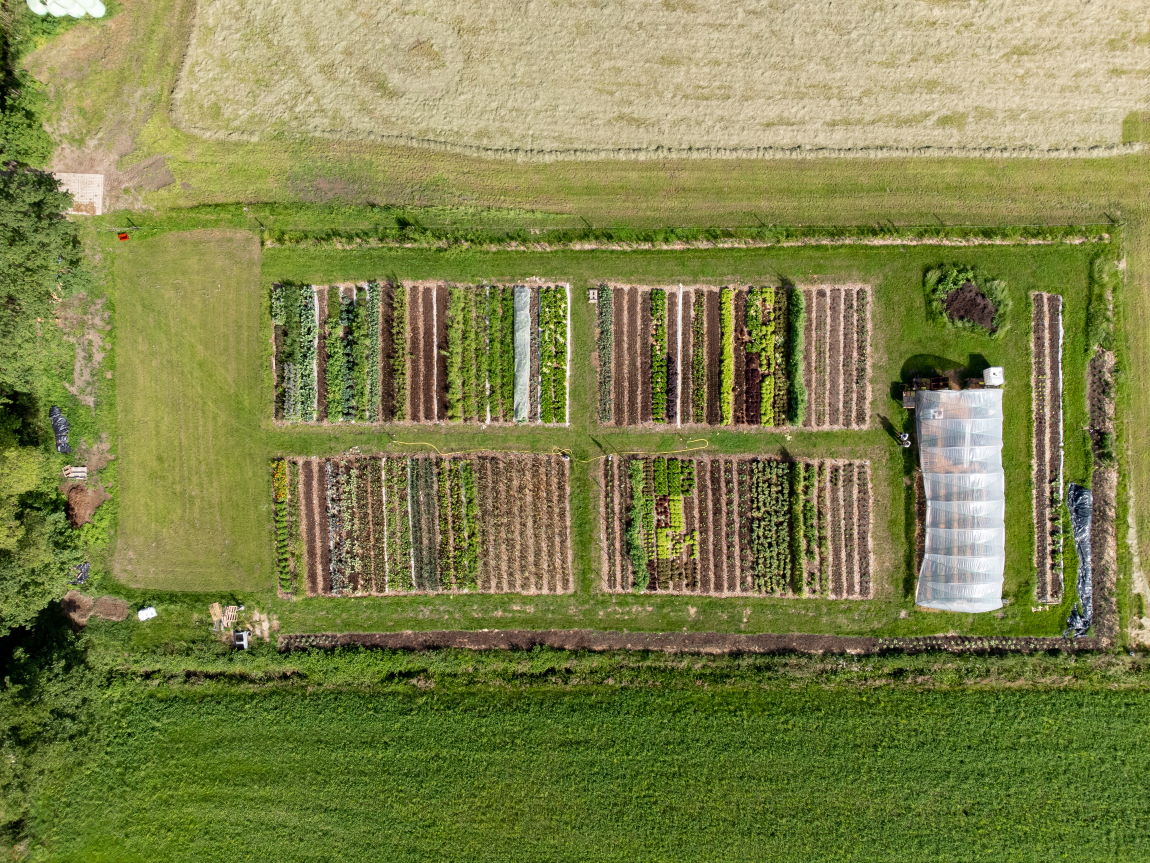 Lichtveen Crop planning workshops
Join the two-session workshop series on Crop planning by Tuinderij het Lichtveen! Tuinderij het Lichtveen organizes workshops all year round on the themes of No-dig gardening and Crop planning. Are you a vegetable gardener and would you like to better plan your garden? Then sign up for the workshops!
WORKSHOP #1: How to make a crop plan for your garden or small-scale farm
Wednesday 5 April 2023 | 18:00-20:00 | Building with the Clock, Wageningen
Love the idea of growing your own food but don't know where to get started? Or are you already a keen gardener but find that things start off well & then fade away as the year goes on?
We know how you feel! Eating out of your own garden sounds lovely & romantic, but in reality, maintaining a garden can become quite chaotic…
Luckily there's a pretty simple way to get around this: crop planning! A well-planned garden can save you time, stress & allow you to maximise your harvest throughout the year.
This does however require a bit of background knowledge & that's where we come in . With 6 years of professional market gardening experience between us, we (Pauline Martel & Chris Chancellor of Tuinderij het Lichtveen) are here to guide you step-by-step through the process of creating an effective crop plan for your garden.
In the Crop Planning workshop you will:
– learn the main factors to consider when planning your garden
– learn how to create your own crop plan
– receive factsheets & a blank crop plan structure with guidelines to help you get started
– exchange your gardening knowledge & enthusiasm with others!
---
WORKSHOP 2: Crop Planning Software
Wednesday 12 April 2023 | 18:00 – 20:00 | Building with the Clock, Wageningen
Step-by-step guide to using the open-source program 'Crop Planning Software' to make planning your garden easier than ever!
Have you already followed our 'How to Plan Your Garden' workshop or are you already an experienced gardener?
Even with great planning it can be difficult to keep an oversight of what you need to do and when. Luckily someone has developed a program to help you out, and they've made it free & open-source!
In this workshop we walk you through how to use 'Crop Planning Software', which allows you to:
– create your own digital seed database
– create a detailed custom crop plan
– generate weekly sowing & planting lists
We use this ourselves at the market garden & would be completely lost without it. It has made our lives far easier and we think more people should be able to experience the fruits of a well-planned garden!
NB: The software only operates on Windows computers. Unfortunately in doesn't work on Mac.
---
Practical information
Location: Building with the Clock. Generaal Foulkesweg 37, Building 351, 6703 BL Wageningen
Fee: €15/workshop. €10 for students (discount code: STUDENT23)
Language: the workshops are in English.
Technicality: the crop planning software doesn't operate on Mac computers.
Event organized in collaboration with Stichting Boerengroep, www.boerengroep.nl