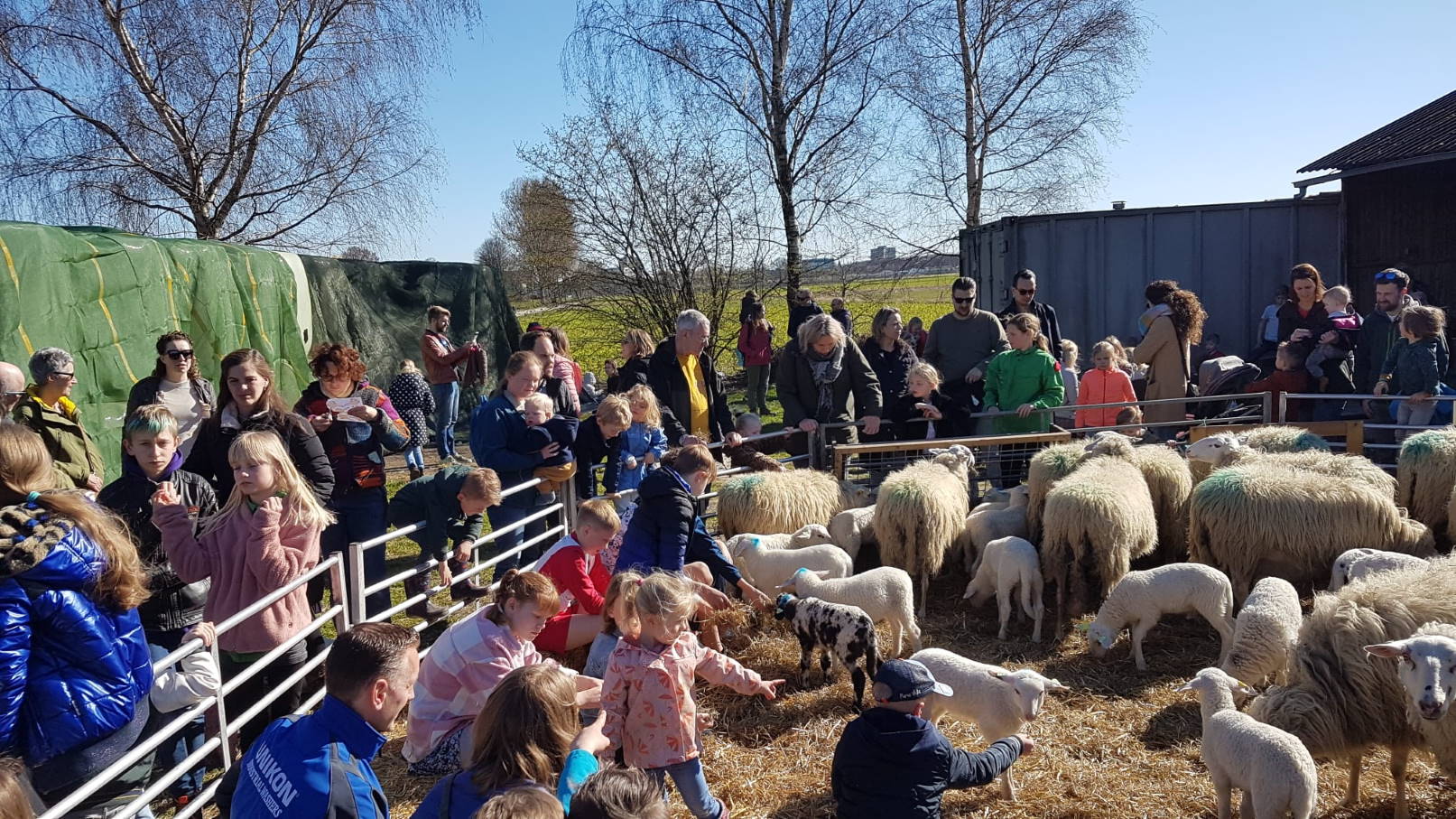 Cuddling lambs on Lambs Day
Saturday 18 March 2023 | 13:00-17:00 | Grebbeveld, Langesteeg 21, Bennekom
Soon it will be time to welcome the youngest members of the family of Grebbeveld Schapen &zo! On March 18, the Lambs Day will take place from 13h to 17h at the stables of Grebbeveld Schapen &zo in Bennekom.
Lambs Day is an annual popular event where children and (grand)parents can cuddle with the cute lambs and their parents. This helps the lambs socialize. In addition to petting the lambs, there will be various activities such as crafts, sheep herding demonstrations and a straw castle. The birth of the lambs is celebrated with 'beschuit met muisjes' (rusks with butter and – blue or pink – sugared aniseeds, eaten in the Netherlands when a baby is born), and delicious food and drinks are also offered.
Tickets: €5/person from 2 years. Buy your ticket here
This year there is a change in ticket sales. Tickets must be purchased online in advance and are not available on the day. The rate includes a €1,50-coin that can be used for drinks & 'beschuit met muisjes', or for a craft.
Location: Lambs Day is around the stables of Grebbeveld Schapen &zo, Langesteeg 21, Bennekom.
There is ample parking space in the meadow. Also accessible from Wageningen by bike: when at the Hoge Born farm shop, continue straight on for a bit.
For pregnant women:
It is important to know that pregnant women are advised not to visit the Lambs Day due to the conditions in the lambing shed.
> Latest updates about the event (NL): https://grebbeveld.nl/lammetjesdag/