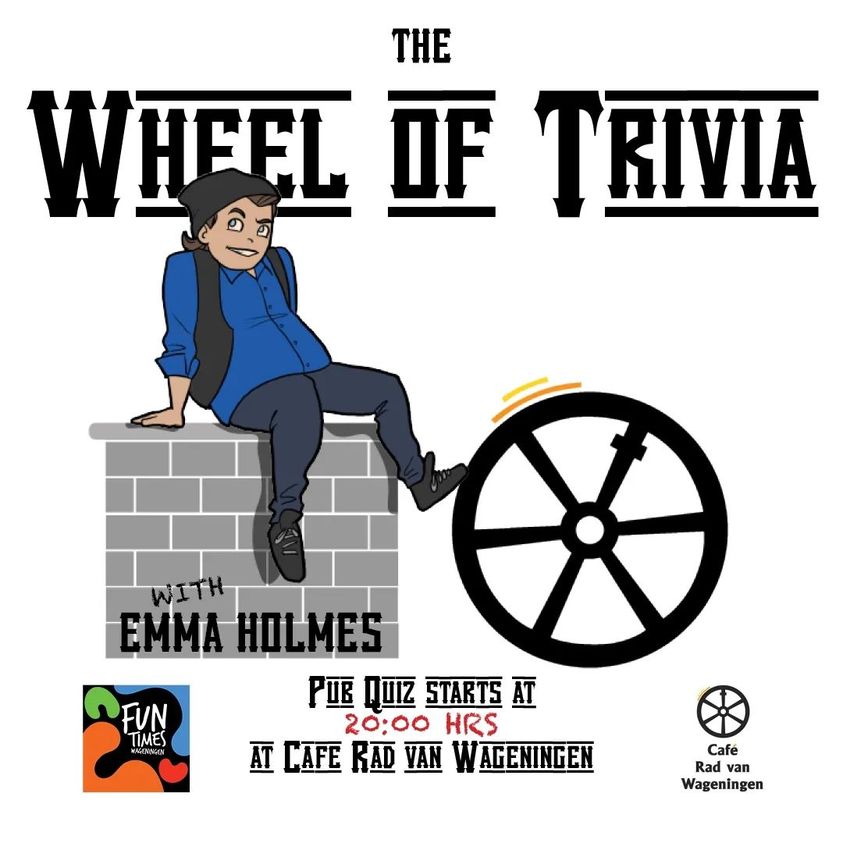 Pub quiz 'Wheel of Trivia' at Rad van Wageningen
Fancy going to a pub quiz? Every second Thursday of the month, café Rad van Wageningen welcomes you for a 'Wheel of Trivia'! Created and organised by local standup comedian Emma Holmes. Just come and walk in with your team, there are no registration costs. Be prepared for a pub quiz full of weird and wonderful questions. It's going to be a fun evening! And with café Rad van Wageningen you're in the right place because you get the tastiest beers from Stadsbrouwerij Wageningen! Upcoming pub quiz: April 13, see you then?
> Keep an eye on the Facebook page of Rad van Wageningen for the last updates!
Upcoming Pub Quizzes:
9 March 2023
13 April 2023
18 May 2023
8 June 2023