Indonesian street food, made with local and sustainable ingredients. If you go at the Wageningen market on Saturday, big chances you'll meet Chris at the StreekWaar stand selling his bakpaos (Indonesian steamed buns) made with local vegetables, oyster mushrooms, tempeh and meat, all ingredients from StreekWaar members.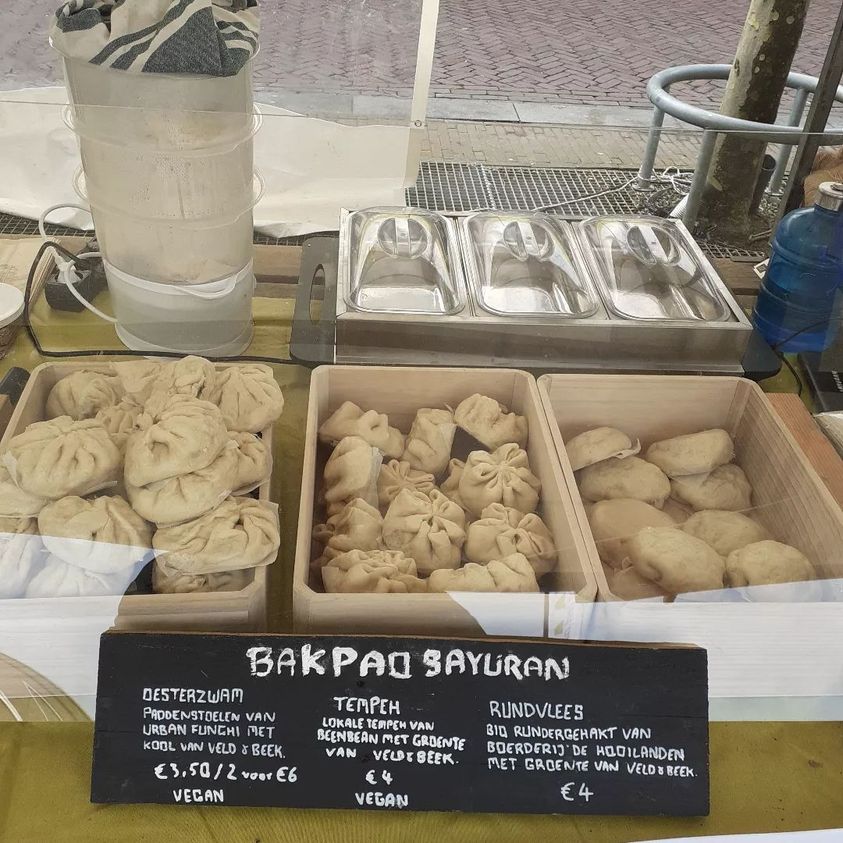 Sayuran started out as a self-harvest vegetable garden aiming to reconnect consumers with the source of their food: 'the soil is our supermarket' went the motto. After 3 years, Chris followed his ambitions to set up a larger market garden, and together with Pauline Martel started Tuinderij het Lichtveen.
However, Sayuran still lives on in a different form. Through the medium of street food, Chris hopes to support other Streekwaar members by both purchasing and showcasing their products, whilst at the same time providing people with delicious, healthy and sustainably-sourced food. You can get your hands on his bakpaos (Indonesian steamed buns) every other week on the Streekwaar Saturday market.
Sayuran
Chris Chancellor
Live cooking
Indonesian street food

Every other Saturday at the StreekWaar market at the live cooking stand
chris@sayuran.nl
sayuran.nl