Boerderij van Steenbergen
Laying hen farm, organic and free-range
Anton en Hetty van Steenbergen
Eggs, chicken meat (for soup), fruit & juice, honey, various regional products from the Binnenveld area
Products for sale at the farm shop and the egg vending machine.

Dijkgraaf 1A, Bennekom
boerderijvansteenbergen@live.nl
boerderijvansteenbergen.nl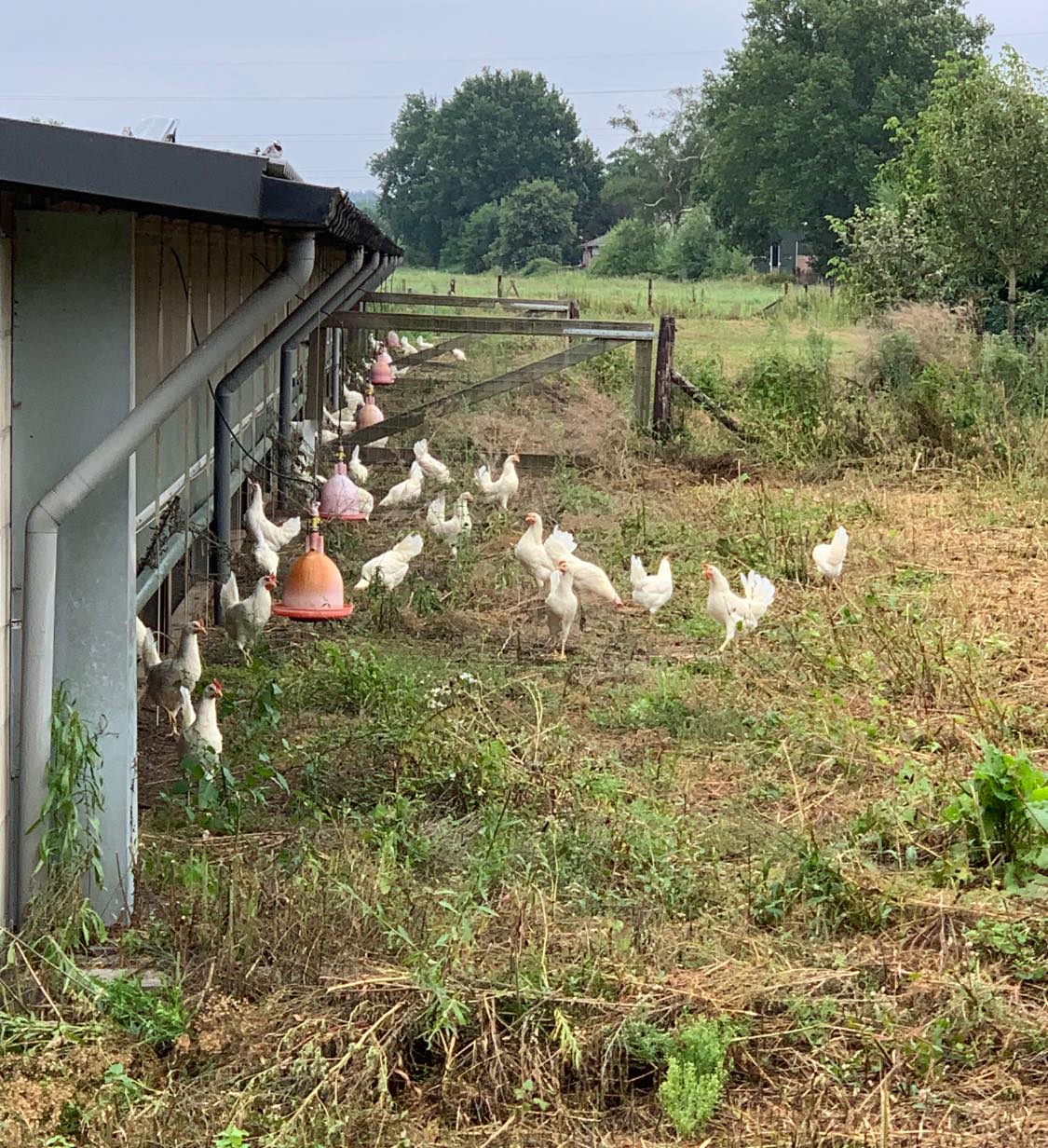 As you walk in the Bennekom part of the Binnenveld – an agricultural area between Veenendaal, Bennekom and Wageningen – you'll encounter 'de Kraats': an area with many traditional family farms. Boerderij van Steenbergen is one of them.
Boerderij van Steenbergen has traditionally been a mixed farm, but it then specialized in laying hens. Some of the laying hens are kept organically: they receive organic feed, go outside and have more space than conventional (free-range) hens.
Boerderij van Steenbergen also has organic fruit trees, some of which are sold as fruit in the farm shop and some are made into juice together with fruit from farmers in the area.
All kinds of (partly organic) products are for sale in the farm shop, including from fellow members of StreekWaar and from the Agricultural Nature Association Het Binnenveld.
Want to get (organic) eggs outside the opening hours of the farm shop? Sure thing! There is also an egg vending machine down the road for guaranteed fresh eggs.
---
The Products
Have a look below at the products that this producer sells via our webshop.
News: Bird flu impacts egg sales from StreekWaar members
---